How to reach the ECMR venue
The ECMR2023 conference venue is in the main site of the University of Coimbra (Polo I). Please refer to the map below and to the yellow letters A to E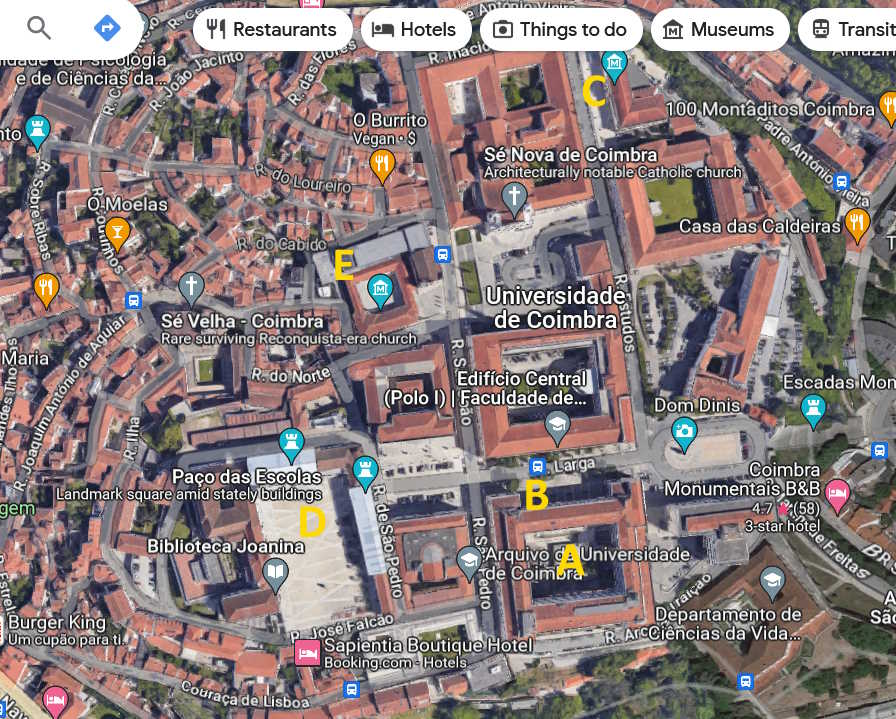 To reach the venue, you should go to "Rua Larga", the street heading to the main building of the university (B on the map) and you should have a street view similar to the one below.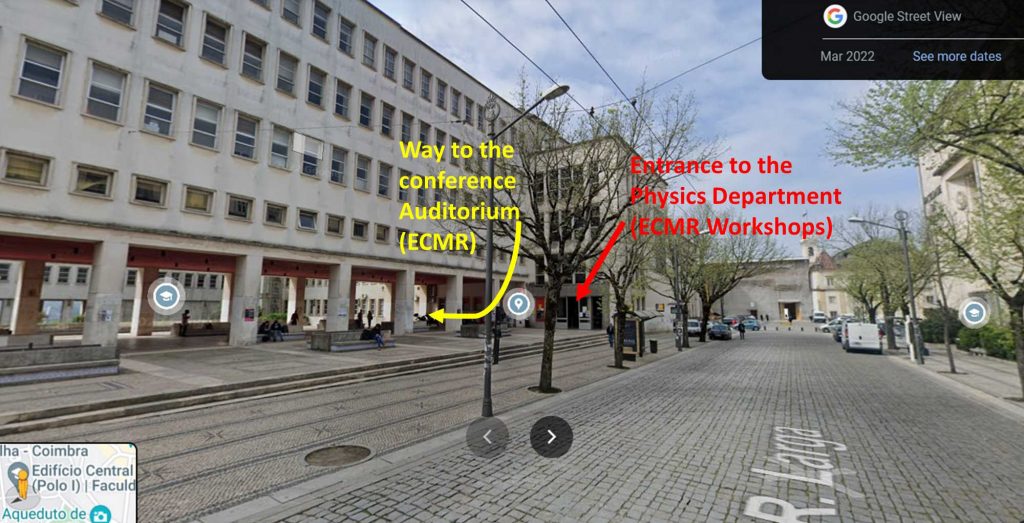 For the Workshops (September 4th):
The workshop sessions will occur on the first floor of the Physics Department (B on the map).
Enter the Physics Department building through the door at the tip of the red arrow in the street view image.

Climb up the stairs in front of you until the first floor.

Take the corridor until the end and turn left until the end of a short corridor, where the workshop rooms are located (please check the plan below).
WS1: Robotics in Agriculture and Forestry (Auditorium AD1)
WS2: Ethical, Legal and User Perspectives on Social and Assistive Robots (Room D6)
WS3: Deploying Mobile Robots in Unconstrained Real-World Environments (Auditorium AD2)
WS4: Robotic Perception and Situation Awareness in Real-World Applications (Auditorium AD2)
The coffee breaks and the poster presentations will occur in the nearby hall. The lunch for the workshops attendees will be in the Academic Museum (C on the map)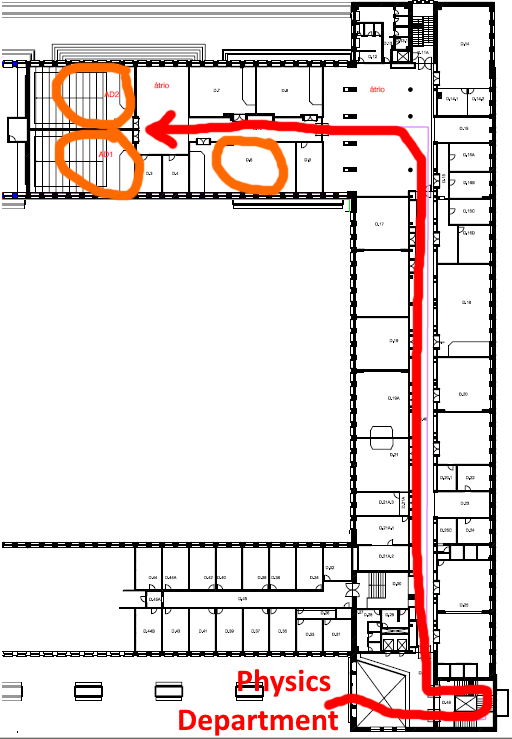 For the conference sessions (September 5th-7th):
The conference sessions will occur in the "Reitoria Auditorium" (A on the map).
Take the direction of the yellow arrow in the street view image and take the stairs down to the cloister in the middle of the building.

Enter the door with "Auditorium" label and take the stairs down until the auditorium (which is located underground).